From the desk of Pastor Veronica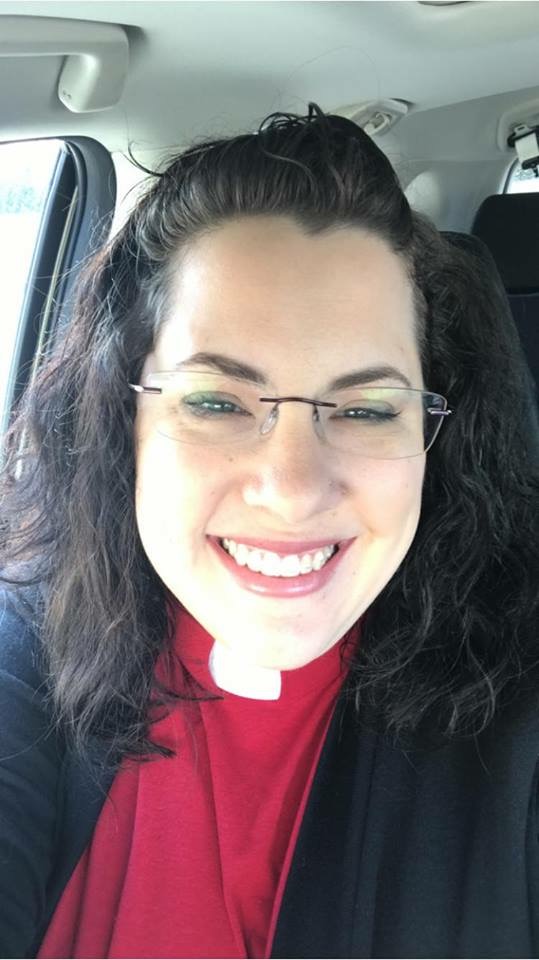 May 15, 2020
Dear Friends,
It's been awhile since I've sent out an ILC NEWS 2 SEE email and apparently quite a few folks have been missing it. I'm sorry you had to wait so long between messages, but I have to admit it makes me feel really good to know that folks are actually reading them! Things seem to have settled down a bit as of late. This has allowed me to create a routine for our online ministry activities and has also given me time to fancy up our worship service videos a bit too. Of course, as is customary, I got comfortable with things just in time for something to come up that throws a wrench in it all.
On Thursday, May 28 I'm scheduled to have abdominal surgery at Baylor Scott & White Medical Center in Temple. I started the process to have this surgery many months ago, but with the current outbreak of COVID19, we figured my surgery would be postponed until the fall. That ended up not being the case. Thankfully, the surgery is laparoscopic, but I'm still going to need some time away to recover. One of the very few blessings of this virus is that I'm able to prepare an awful lot of ministry events in advance. For those things which I can't, I've got people to cover for me. (It may seem a little odd to see Facebook events featuring me while I'm recovering, but don't worry, they were filmed before surgery!) All of our normal events and activities online will still be taking place, so I hope you'll join in the Zoom gatherings, Story Time, Devotions, and Worship like you usually do. I'm especially excited to share with you that we have some amazing guest preachers coming up while I'm recovering – including the Presiding Bishop of the ELCA Elizabeth Eaton!
Some of you may be wondering what you can do while I'm recovering. First, please continue to participate in all of our online events (I've included a detailed list of activities at the bottom of this email) or if you haven't joined in yet, maybe check a few events out. Second, I invite your prayers – for me, and for those who will care for me, but also for Riku and Harry. Surgery isn't easy under normal circumstances, but having surgery during these times adds some extra challenges for sure. As always, if you have any questions or concerns, please don't hesitate to contact me.
God loves you and so do I.
ILC NEWS 2 SEE – May 15, 2020
Contact Information for Pastor Veronica:
Mobile Phone: 443-613-2674 (call or text)
ILC Links 2 See
Website: www.killeenimmanuel.com
Worship
Sunday mornings at 9:00am

on Facebook we worship together online with music, prayer, scripture, sermon, and a children's message. This service can also be found later in the day on our YouTube Channel and Website.
Special Guest Preachers
May 31: Bishop Erik Gronberg, PhD, NTNL Synod (Pentecost Sunday – don't forget to wear red at home!)
June 7: Elizabeth Eaton, Presiding Bishop of the ELCA (yes, you are reading that correctly!)
June 14: Pastor Kris Totzke, Assistant to the Bishop, NTNL Synod
Zoom Gatherings for All Ages
KidZoom – This 30-minute gathering is designed specifically

for children in grades 5 and younger

, with parent/guardian permission of course. On

Sunday mornings at 11:00am

we'll pray together, check in with one another, hear a story and then Ms. Kelly will lead us with some of our favorite Sunday School songs. If you are a Sunday School teacher, we'd love to have you join us too! (We know you miss your students as much as they miss you!).
TeenZoom – This 30-minute gathering is designed specifically

for youth in confirmation up to seniors in high school

. With parent/guardian permission, please join us on

Sunday afternoons at 12:00pm

for a time to pray, check in with each other, and share our highs and lows.
Holy Happy Hour – This 1-hour gathering is designed specifically

for adults

. Grab your favorite drink and snack as we check in with each other on

Tuesday nights at 8:00pm

. This casually guided conversation is a great opportunity to decompress, share stories, and be "together" in a relaxing atmosphere.
Coffee and Conversation – This 1-hour gathering is designed specifically

for adults

. Fix yourself a cup of coffee (or tea), grab some lunch, and join in on this chat to check in with each other, share highs and lows, and be "together" in the best way we can right now. Beginning at

11:00am on Thursday mornings

, you won't want to miss out on this weekly opportunity.
Weekly Devotions
We gather on Facebook on

Wednesday mornings at 11:30am AND Wednesday evenings at 6:45pm

to hear excerpts and discussion based on Rob Bell's "Velvet Elvis: Repainting the Christian Faith." Please consider getting yourself a copy of the book from Zondervan printing, so you can read along!
Story Time
Join me on

Tuesdays and Thursdays at 7:30pm

as I sit down in my great-great-grandmother Jennie's rocking chair to share a story. Sometimes I'm joined by a fluffy doggie (or two) and the occasional squirming preschooler. Story Time is the perfect length for our little ones as each story is less than 10 minutes long.