From the desk of Pastor Veronica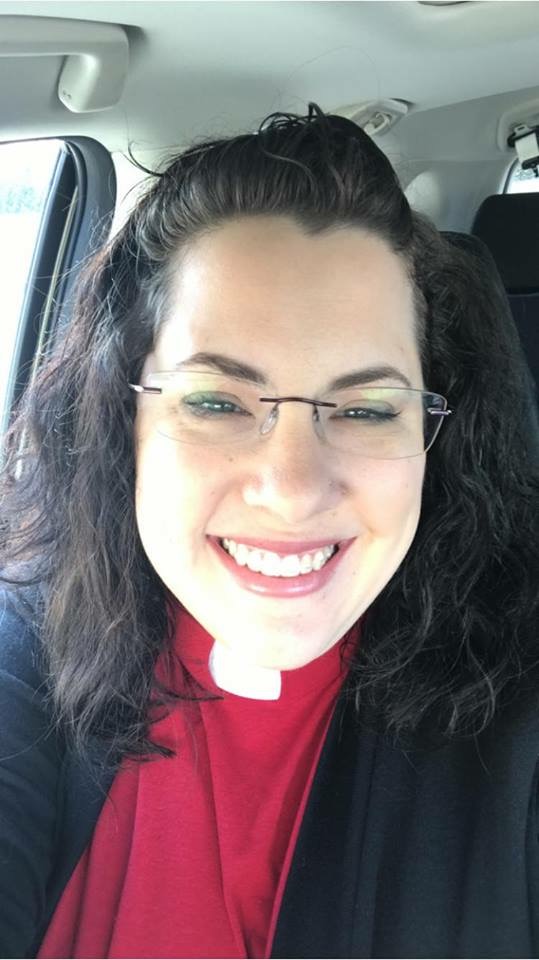 Dear Friends,
Over the past year we've learned a lot about what it means to truly be church in the world. Ministry has happened over the phone, on computer screens, in parking lots, and through face coverings. Some days have felt impossibly hard while others have felt absolutely wonderful, but on all days, we've been accompanied by a God who loves us.
Things are moving forward, more people are getting vaccinated, the numbers are improving in our area, and soon we will be back in our usual spaces once again. Let's not forget how we made it this far though. It was the work of so many to get here, to make it to the other side of Covid. It has taken a team of faithful, patient, dedicated, persistent, hardworking, and passionate followers of Christ to keep ministry happening during a global pandemic. We never could have gotten where we are now without the leaders and volunteers who committed to doing God's work during such a challenging time.
For making decisions that were not always received with kindness, we give thanks for the Church Council. For leading the Church Council through such incredibly difficult times, we give thanks for the Executive Committee. For creating and supporting unique ways to worship God through Christ, we give thanks for the Lay Ministry board. For reminding everyone about the children, youth, and families in our community, we give thanks for the Education board, Youth board, and Sunday School teachers. For making sure we had a bold presence online and in social media, we give thanks for the Evangelism board. For assuring the continued financial support to the church and the world, we give thanks for the Stewardship board. For maintaining all of our facilities through dramatic changes in use and even through a blizzard, we give thanks for the Property board. For exploring visions of the future and dreaming about a time when we can gather around food once again, we give thanks for the Fellowship board. For flexibility, creativity, and commitment to the ministry of the church during unusual times, we give thanks for all of the staff of the church. For all who helped in so many ways to be the church in the world, we give thanks. For all who kept Christ at the center of your lives and learned that the church is the people, we give thanks. For all who are ready, waiting, and excited to experience the journey God has prepared for us next, we give thanks.
For all of you, always, I give thanks.
God loves you and so do I.
Pastor Veronica



IMPORTANT LINKS

Facebook Page: https://www.facebook.com/ILCKilleen/
Website: www.killeenimmanuel.com
YouTube Channel: https://www.youtube.com/channel/UCZolhxfHcRD17MeLTIAIFow/videos
Zoom: https://luthersem.zoom.us/j/8309656880

Zoom Meeting ID: 830 965 6880


The Rev. Veronica W. Smith, Pastor
Immanuel Lutheran Church, Killeen
Call/Text: 443-613-2674
Email: pastor@killeenimmanuel.com
Address: 3801 Cunningham Rd, Killeen, TX 76542
FIND US ONLINE
We continue to offer all sorts of different online opportunities to gather for people of all ages and stages of life and all of our online content is available in many locations as soon as it's finished playing live on our Facebook page (Click here to go there: https://www.facebook.com/ILCKilleen. Have you checked out our website lately to see all of the content there? You can also find all letters and emails that have been sent out by the church leadership (to learn more go to: www.killeenimmanuel.com). Of course, if you're just looking for videos, you can find them all on our YouTube channel (https://www.youtube.com/channel/UCZolhxfHcRD17MeLTIAIFow).