From the desk of Pastor Veronica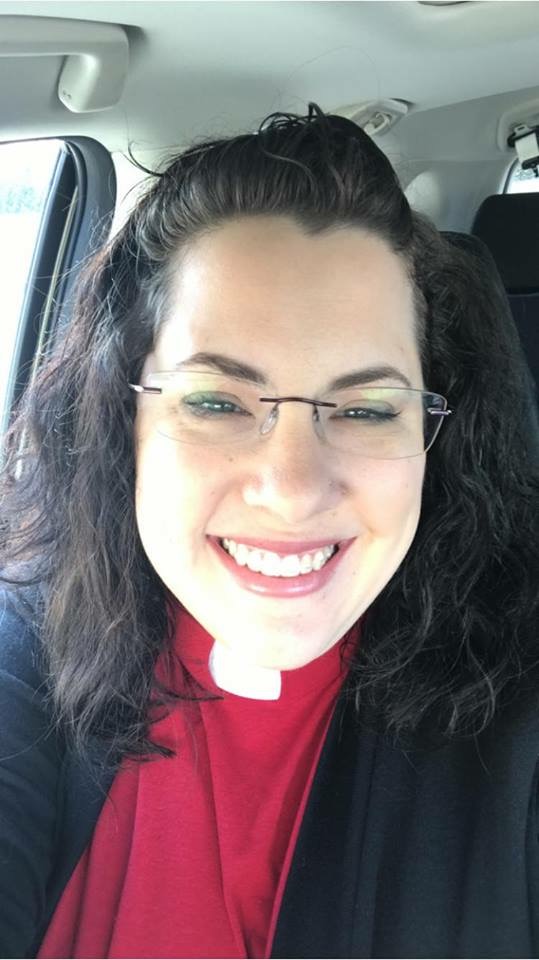 July 3, 2020
Hi Friends!
It's been awhile since we've had an ILC News 2 See, but that doesn't mean there hasn't been any news. Recently, you should have received a letter from our Executive Committee with updates from the Church Council and not long before that you should have received the first quarantine edition of The Grapevine. If you haven't received either of these items, please let us know. It's very important to the leadership of the church that we do our best to keep lines of communication open and that means making sure we have your correct contact information.
Today, we hit 100 degrees in Killeen and I've never been more thankful for air conditioning. The high temperatures are a sure sign that Texas summer is here, even if this summer is turning out to be like nothing we've ever experienced before. Things sure are different and it feels strange that the only hugs I've had since March 13 have been from Riku and Harry. I miss hugs. I miss shaking hands. I miss singing and praying and sharing communion together. And I really miss all of you. I know that many of you are grieving right now – over all sorts of things. I know, because I'm grieving too, and sometimes, that grief comes out sideways. In ways we least expect. Despite, or perhaps because of this, it's important that we seek ways to renew our spirits.
Earlier today I sat and stared at my computer screen, struggling to find words. (Yes, even your chatty pastor struggles to find words some times.) I'm tired and my spirit is weary. But this afternoon, as I thought of how much I miss all of you, my husband reminded me about all the ways I experienced God's love just today – from our dogs, Winter and Pepper, insisting on sitting on my lap and at my feet as I worked on Sunday's worship service; to our son, Harry, sharing a popsicle with me (although his idea of sharing is letting me have the first and last bites while he ate the rest); to our garden that is finally full of flowers that will soon become peppers, tomatoes, green beans, and cucumbers; to the long, quiet hug that he gave me in the living room when I was at a loss for words. God is present in the midst of all of this, friends, if we simply stop and take a deep breath. I'm so glad I did that today and I pray that you'll stop and take a deep breath too. Remember, God loves you and so do I.
FIND US ONLINE
We continue to offer all sorts of different online opportunities to gather for people of all ages and stages of life and all of our online content is available in many locations as soon as it's finished playing live on our Facebook page (Click here to go there: https://www.facebook.com/Immanuel-Lutheran-Church-Killeen-Texas-159278254154915/). Have you checked out our website lately to see all of the content there? You can also find all letters and emails that have been sent out by the church leadership (to learn more go to: www.killeenimmanuel.com). Of course, if you're just looking for videos, you can find them all on our YouTube channel (https://www.youtube.com/channel/UCZolhxfHcRD17MeLTIAIFow).
THANK YOU
Thank you so much once again to everyone for the phone calls, text messages, cards, flowers, and treats that you shared with me while I was recovering from surgery. I'm finally feeling back to normal and if all goes well at my next follow up appointment, I should finally be released from my heavy lifting restrictions and be able to pick up Harry! I couldn't have made it through without all of you and I'm so thankful for each and every one of you.
WORSHIP HELPERS
Thank you to everyone who has volunteered to help with worship as a reader! If you volunteered to read you should have received an email from me with more information. Please be mindful of the due dates. Some folks have asked if they can still volunteer even if they don't have a smart phone for recording and the answer is YES! We've figured out a way to record you reading without you needing a smart phone! If you're interested in having your name added to the list of readers, please let me know.
PRAYER REQUESTS
One of the concerns we've been hearing about since we had to move our church events and activities online is not hearing about prayer requests. We need your help in getting that information out to others. When you send a prayer request, please send it to me (pastor@killeenimmanuel.com) AND to the church office (office@killeenimmanuel.com). This will help make extra sure we get your prayer requests. If you are aware of an unaddressed prayer concern or if you made a prayer request that was never shared or responded to, please accept my sincerest apologies. We are all trying so hard to keep lines of communication open, but sometimes we fail. I hope you will offer me and the leadership of Immanuel grace as we make mistakes and do our best to know better and do better.
KIDZOOM & TEEN ZOOM
Most of the children in our congregation spent the end of their school year doing online learning. This was a very unique way of learning and meant that they spent a lot more time than usual in front of a screen. In addition, we wouldn't normally offer a regular Sunday School schedule throughout the summer. All that being said, after discussing our two Zoom events for young people, we've decided to take a break during the month of July. There will be NO KidZoom and NO Teen Zoom in July. However, both myself and all the teachers are excited to return on August 2 with some new faith-filled activities! Teen Zoom will be converting to a more similar structure to Confirmation class on August 2 and students should plan to gather for a focused 45 minutes of class.
SPECIAL REQUEST
The Lay Ministry board gathered for a Zoom meeting recently and shared many ideas for ways to keep our congregation connected and bring some more creativity into worship. One of their suggestions was to find a way to include some of the youngest members of our congregation in the weekly worship video. If you are the parent or guardian of a child in the Immanuel family who is under the age of 18, we need your help! We're seeking video clips of our children sharing a "God Sighting" (a time when they experienced God in the world). So, grab your smart phone, set it to video, and ask your kiddo(s), "Where do you see God in the world?" When you're finished filming you can email your video to pastor@killeenimmanuel.com or send it via text message to 443-613-2674. **Videos must be received by July 26 in order to be used for the August 2 worship service.**
IMPORTANT ANNOUNCEMENT COMING
Please make sure to join us on the church Facebook page THIS Sunday, July 5 at 9AM for worship. A special announcement will be shared that you won't want to miss. As always, if you miss the service live, you can find it under the video tab of our Facebook page as well as on our YouTube channel and website. But I promise, you're not going to want to wait to hear this announcement!
JULY ONLINE SCHEDULE
**All events available live on Facebook unless otherwise noted, Facebook events are generally made available on YouTube and our website within a few hours of airing.**
**KidZoom & Teen Zoom are on break in July and will resume on August 2, 2020.**
**NEW BOOK – "When God is Silent" by Barbara Brown Taylor
11:30AM – Morning Devotion
6:45PM – Evening Devotion