From the desk of Pastor Veronica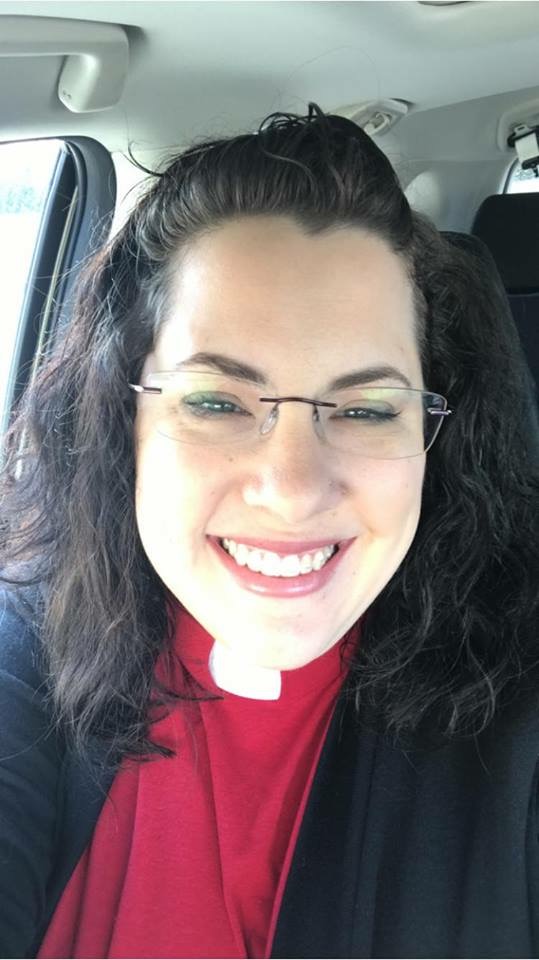 It has been a few days since you received Council President Shawn Kelley's message about the way the current outbreak of COVID-19 is effecting our congregation and community. I don't know about you all, but I shed a few tears knowing that sometimes doing the right thing means doing the hardest thing. And this has all been very hard. So much of my pastoral identity is wrapped up in being present with all of you – leading worship, presiding over communion, preaching, teaching, and walking with you on your journeys of faith – things that we can't share in person right now (and which definitely makes me sad). All that being said, I want you to know that I have a plan for getting through this together, but I'm going to need your help.

First, check out our church Facebook page at https://www.facebook.com/Immanuel-Lutheran-Church-Killeen-Texas-159278254154915/ and consider participating in some (or all) of the interactive events and activities. Invite your friends and family to join us as well. All of the live events will be available on Facebook a few minutes after they finish, so it's okay if you join late, leave early, or miss it entirely. You can also find recordings of the videos on our YouTube channel at https://www.youtube.com/channel/UCZolhxfHcRD17MeLTIAIFow. A full listing of all online events is attached and will be available on Facebook and the church website.

Second, get to know our church website by visiting www.killeenimmanuel.com. There you can find email communication we've sent out since the beginning of the outbreak, links to more resources for doing ministry in the time of coronavirus, and even previously recorded videos of devotions, worship services, and other events. You can also find current updates and information about how to continue giving.

Third, please continue to give. The church staff is still working to serve you. From creating interactive worship experiences and keeping lines of communication open to checking on the building and paying the bills. We may not be meeting in person, but there are still tasks to be done. And, of course, we also want to continue giving to others throughout our community, especially now when it is so incredibly needed. This can only be done through your continued tithing. If you're wondering how to continue giving when we aren't gathering in person, it's a simple as 1-2-3.

Put your offering in an envelope and mail it to the church (yes, we're still checking the mail)

Request an electronic check be sent to the church through your financial institution

Sign up for online giving through Tithe.ly by visiting https://tithe.ly/give_new/www/#/tithely/give. A PDF with step by step instructions for signing up for Tithe.ly is attached and a slideshow will be available soon.
Fourth, check your email and keep a look out for regular communication. The current plan is to send out an email about twice a week with reminders and updates. This will also be a time to check in with each other and see if there are any needs amongst our ILC family. As often as possible there will be extra resources that will help us as we move forward in this unprecedented time.

Fifth, have faith, be kind, and love one another. The church will survive, as it always has, and we'll get through this.

As always, please feel free to call, text, email, or even message me on Facebook. My contact information is at the bottom of this email.

God loves you and so do I.
Joshua 1:9 "Be strong and courageous; do not be frightened or dismayed, for the Lord your God is with you wherever you go."