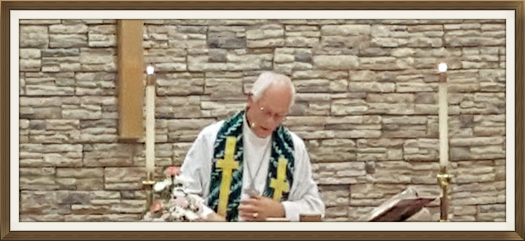 September 2017
The recent unrest in Charlottesville, Virginia that led to the violent clash between protestors is disturbing. Hatred and violence seem to go hand in hand with extremist positions squelching any kind of civil dialog or discussion. It reminds me of the riots in our country during the 1960's when the civil rights movement began to gain traction in bridging the racial divide that plagued our society.
As Christian people of faith, we often turn to the Bible for guidance and support. It is interesting to note that through the centuries, the Bible has been used and misused to effect
love and hatred,
peace and war,
segregation and tolerance,
androcentrism (focus on men) and female piety,
fraternal fellowship with Israel and anti-Judaism,

justification by faith alone and self-legitimation,

triumphalism and humility.
Whatever side you want to promote, you can find it in the Scriptures. So how do we best interpret and learn from various readings in the Bible what has actually helped or hurt, built bridges or fractured relationships, promoted certain behaviors or discouraged others, led to digging deeper, or only skimmed the surface?
Take a look at Judges 6–8, the accounts of Gideon. He is chosen by God to be a reluctant leader of Israel, the one who demanded signs from God, divine assurance that he will be victorious. Gideon gets stuck between God raising him up as a deliverer and finally going into battle to successfully save the Israelites. Gideon had insecurities galore with himself and he found it difficult to trust his future and that of Israel to God.
Let's not get stuck as Gideon did, but rely on the Holy Spirit to lead us. Even in turbulent times, we have the assurance and hope of God's grace. Christ has promised to be with us to the close of the age, and we can certainly trust our Risen Lord with life itself!
See you in Church...
Pastor Ray