​

At Immanuel we proclaim God who loves you!
​Come worship with us for Sunday services 8:00 am and 10:30 am
​
​​
We are handicapped accessible and welcome service animals.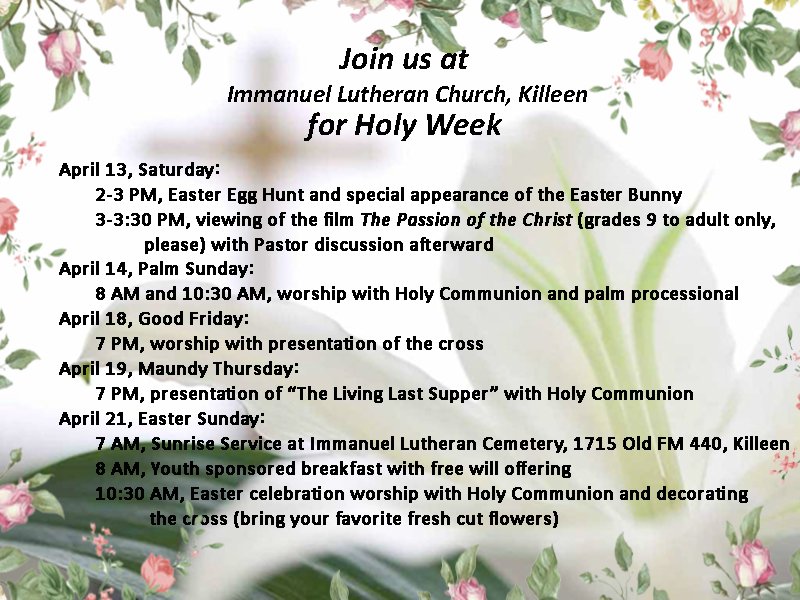 STEWARDSHIP THOUGHT FOR THE WEEK
Before you speak, let your words pass through three gates:
Is it true?
Is it necessary?
Is it Kind?

Rumi



Gifted by the Grace of God
Welcomed by the Love of God
Nourished by the Spirit to serve the World


3801 Cunningham Road, Killeen, Texas 76542