At Immanuel we proclaim God who loves you!
​Come worship with us for Sunday services 8:00 am and 10:30 am
There will only be one service on February 11, 2018 at 10:30 am
Sunday School at 9:30 am
​​
We are handicapped accessible and welcome service animals.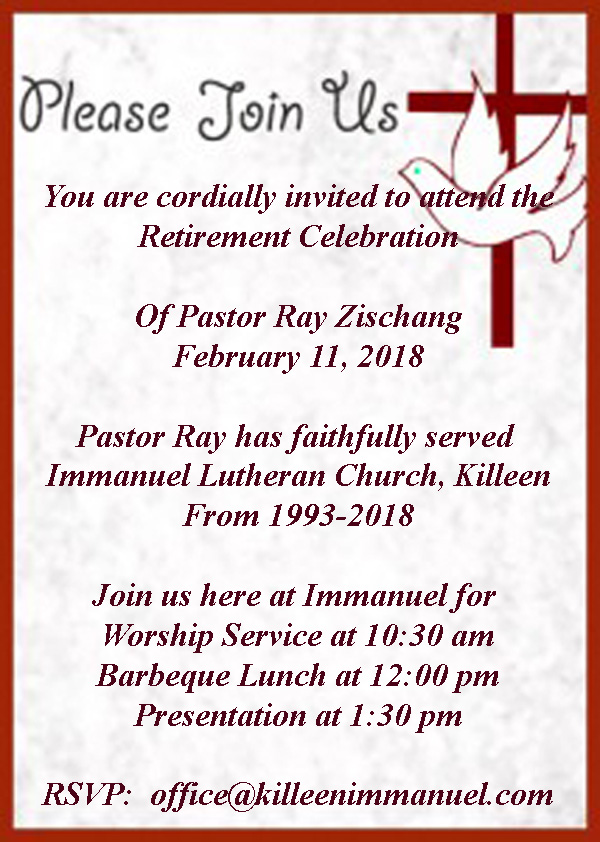 STEWARDSHIP THOUGHT FOR THE WEEK:
Love is a fabric that never fades – no matter how often it is washed in the waters of adversity.
-Scancarsil




Love God
Serve the Community
Grow Together