​

At Immanuel

we proclaim God who loves you!
​Come worship with us for Sunday services 8:00 am and 10:30 am
​
​​
We are handicapped accessible and welcome service animals.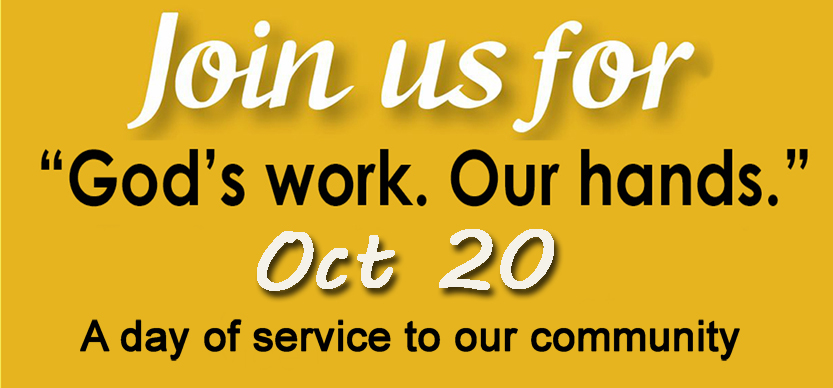 We will be having Sunday School for all ages for anyone that doesn't help out at the Friends in Crisis work day. Sunday school students and teachers are all welcome to participate. However, if you're unable to go to the shelter, there will be an activity after the 10:30am worship service. All ages are invited to stay after church to make cards for service members and first responders. There are opportunities available for everyone on this special Sunday!
STEWARDSHIP THOUGHT FOR THE WEEK
Often when we lose hope and think this is the end, GOD smiles from above and says, "Relax, sweetheart, it's just a bend, not the end."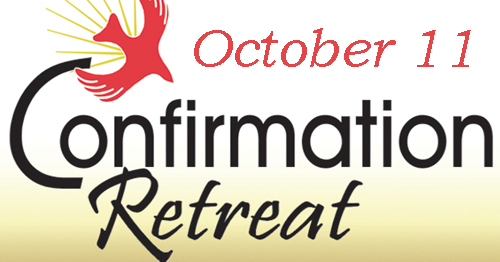 UPCOMING EVENTS:
PUT THIS ON YOUR CALENDAR:
OCTOBER 20th God's Work – Our Hands
OCTOBER 21st BIBLE & BAR B Q
OCTOBER 26th Trunk or Treat
OCTOBER 27th Reformation/Confirmation
NOVEMBER 2nd Holiday Craft Bazaar
WEEK of Oct 12 - Oct 18 AT A GLANCE
SUNDAY
8:00 am Worship with Communion
9:15 am Sunday School / Confirmation Retreat / Adult

Bible Study
9:30 am Hand bell rehearsal
10:30 am Worship with Communion
11:45 am Stewardship Board meeting
MONDAY COLUMBUS DAY - church office closed
6:00 am Cub Scout Pack 210
TUESDAY
6:00 pm Church Exec Board meeting @ library
6:00 pm Guitar Jam
WEDNESDAY
12:00 pm Retirees/Friends lunch
1:30 pm Page Turners (reading) Group meets @ library
4:00 pm Lay Ministry Board Committee mtg
5:30 pm Choir rehearsal
6:30 pm Beginners Hand Bell rehearsal
FRIDAY Church office closed
NEXT SUNDAY GOD'S WORK OUR HANDS
8:00 am Worship with Communion
9:15 am Sunday School / Confirmation / Adult

Bible School
9:30 am Hand Bell rehearsal
10 30 am Worship with Communion
11:45 am continuing with God's Work Our Hands project

God Serves We Serve
God Accepts We Accept
Always With God's Help​​​​​​​


3801 Cunningham Road, Killeen, Texas 76542