​

At Immanuel we proclaim God who loves you!
​Come worship with us for Sunday services 8:00 am and 10:30 am
​
​​
We are handicapped accessible and welcome service animals.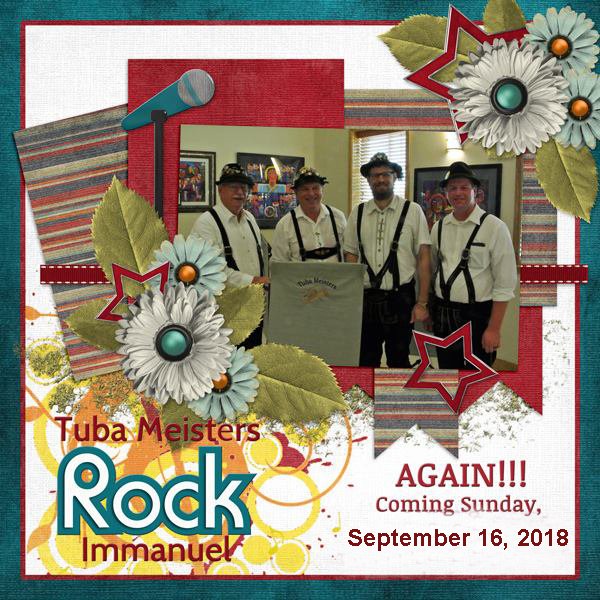 Our biggest upcoming event is OKTOBERFEST! This year we will celebrate our 5th Annual OKTOBERFEST on Sunday, September 16th @ 10:30 with our Polka Service followed by a German inspired meal and toe tapping, Polka dancing music by the Tubameisters of San Antonio. They are one of the best known and loved "all Tuba" Polka Bands in the State. They will lead our music during the service. We are very fortunate to have them again for the fifth year in a row.
We will be serving a Bratwurst plate for $10.00 or a Hotdog plate for $5.00. Tickets for the meal will be sold through Sunday September 9th. Look for the table in the Narthex for ticket sales. Volunteers will be needed in the kitchen and to staff various areas the day of the event. Stop by the ticket sales table and find out how you can get in on helping with this fun event. This is our proposed menu:
Bratwurst plate: Bratwurst, sauerkraut, German potato salad & roll.
Hotdog Plate: Hotdog, chips and a cookie.

(This is more of a kids meal.)
STEWARDSHIP THOUGHT FOR THE WEEK

Happy are those whose help is the God of Jacob, whose hope is in the Lord their God

Psalm 146:5




Love God
Serve the Community
Grow Together