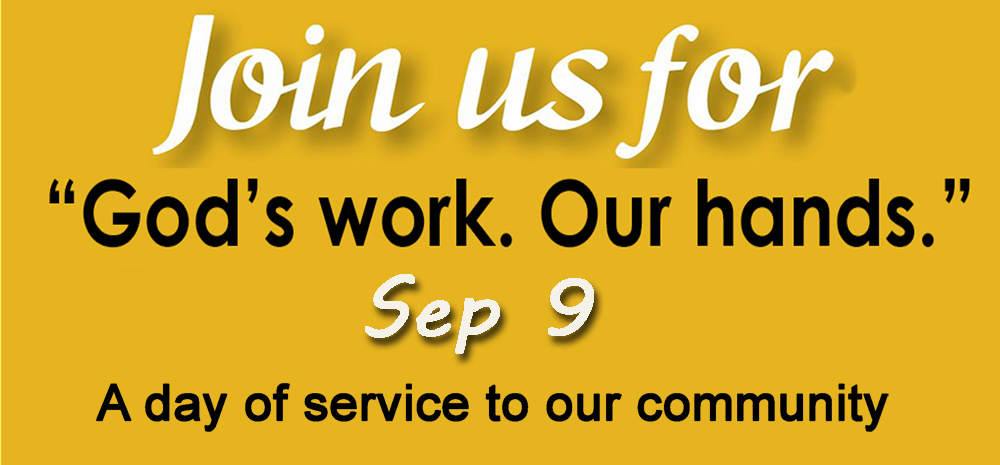 God's Work Our Hands
Four ways to help
1. Sign up to participate (sign up at Oktoberfest table)
2. Bake desserts (cookies, cupcakes, cake, etc). Deliver to church before 9am
– Sept. 9
3. Purchase items from "Wish List" to be used at house. Deliver to church
before 9am- Sept 9
4. Make designated offering for "Friends in Crisis" (put in offering plate)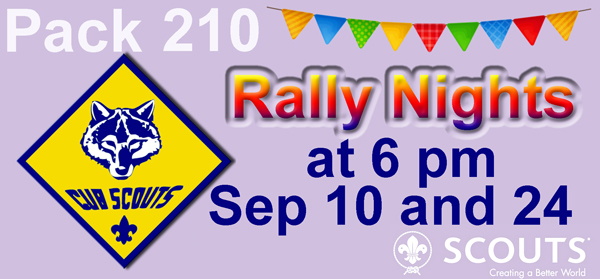 Sep 10 and Sep 24: Cub Scouts Pack 210 Rally Days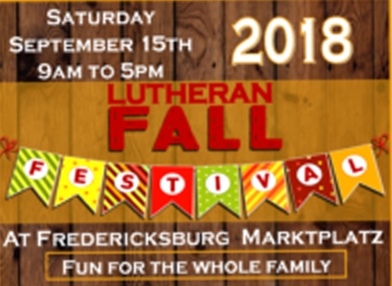 Sep 15

,
9:00 am – 5:00 pm
Y

ou are invited to the Lutheran Fall Festival at Fredericksburg Marktplatz.
FUN FOR THE WHOLE FAMILY (more information on bulletin board by office)
Benefiting Camp Chrysalis and Ebert Ranch Camp
Cross Trails Ministry Summer Camp & Retreats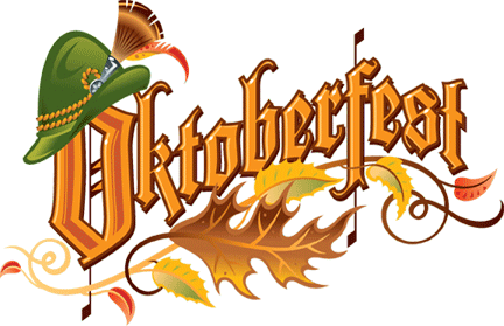 Sep 16: Our biggest upcoming event is OKTOBERFEST! This year we will celebrate our 5th Annual OKTOBERFEST on Sunday, September 16th @ 10:30 with our Polka Service followed by a German inspired meal and toe tapping, Polka dancing music by the Tubameisters of San Antonio. They are one of the best known and loved "all Tuba" Polka Bands in the State. They will lead our music during the service. We are very fortunate to have them again for the fifth year in a row.
We will be serving a Bratwurst plate for $10.00 or a Hotdog plate for $5.00. Tickets for the meal will be sold through Sunday September 9th. Look for the table in the Narthex for ticket sales. Volunteers will be needed in the kitchen and to staff various areas the day of the event. Stop by the ticket sales table and find out how you can get in on helping with this fun event. This is our proposed menu:
Bratwurst plate: Bratwurst, sauerkraut, German potato salad & roll.
Hotdog Plate: Hotdog, chips and a cookie. (This is more of a kids meal.)
Purchase your ticket today!
​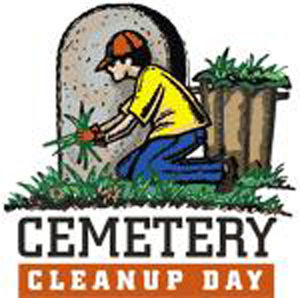 Oct 27, 2018 CEMETERY FIX UP DAY:
Our next BIG event will be cleaning up and improving the cemetery (Make a Difference Day). The men's breakfast will be held at the cemetery that morning and we'll get to work right after we get done breakfast. Pray for good weather. We really need to get out there and fix up the cemetery. If you have long pry bars, we need to level the headstones that are leaning so they do not fall over. We also need to see if we can level the grass areas to facilitate mowing.