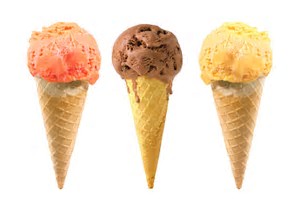 Jul 22 - "Sundae Sunday" Ice Cream Social 3 - 5 pm.
​Bring your favorite ice cream to share, cookies or toppings if you want. This event is also planned as a "Farewell" to Stefan before he heads off to Pacific Lutheran Theological Seminary in Berkley, California.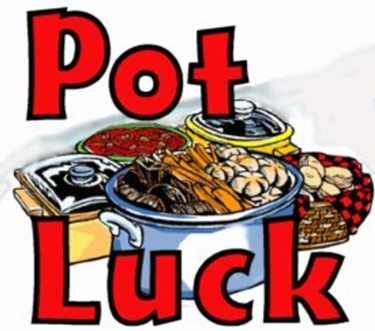 July 29 - "Potluck with a purpose"
following the 10:30 worship service. Please bring food to share with Immanuel's family, and additional dish to share with Friends in Crisis. Food can be kept warm or cold until delivery time. Our donations are always well received at the Center.
​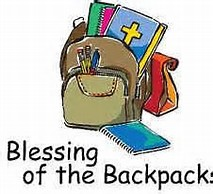 Aug 26, Blessing of the Backpaks:
Mark Your Calendars! August 26th is a very special day! We will have Blessing of the Backpacks at both services, so students of all ages, please bring your backpacks to church! The 26th will also be RALLY DAY!!! Our kick off to the traditional Sunday School year. FUN, GAMES, FOOD, FELLOWSHIP! Rally Day activities will begin at 9:15am and continue after the 10:30am service.
​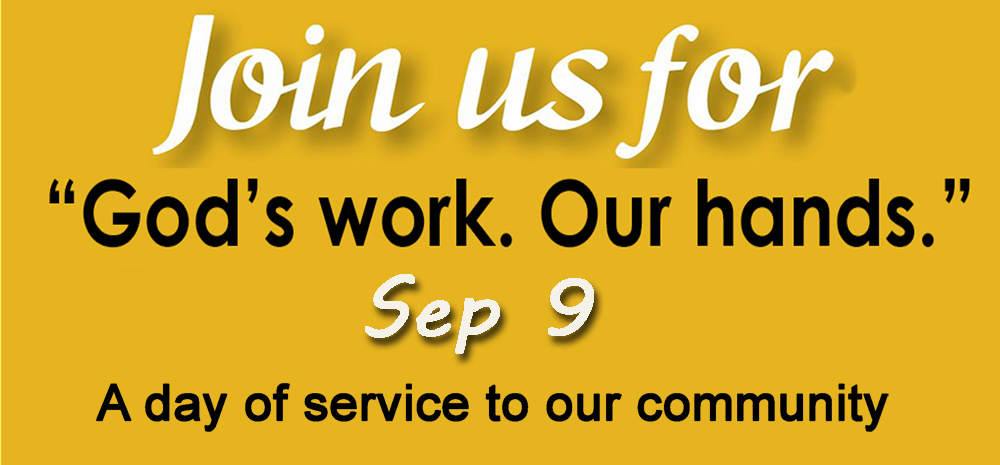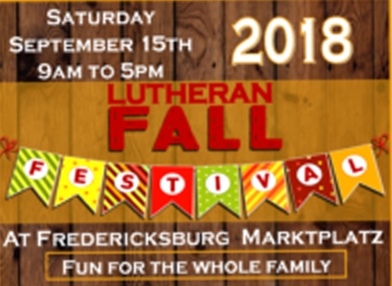 Sep 15

,
9:00 am – 5:00 pm
Y

ou are invited to the Lutheran Fall Festival at Fredericksburg Marktplatz.
FUN FOR THE WHOLE FAMILY (more information on bulletin board by office)
Benefiting Camp Chrysalis and Ebert Ranch Camp
Cross Trails Ministry Summer Camp & Retreats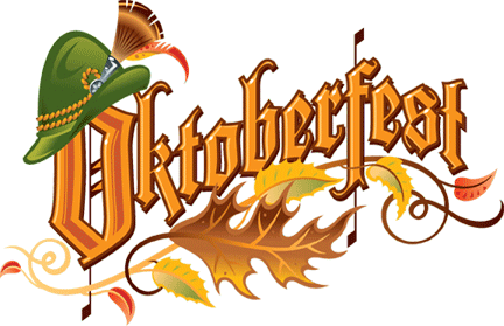 Sep 16: Our biggest upcoming event is OKTOBERFEST! This year we will celebrate our 5th Annual OKTOBERFEST on Sunday, September 16th @ 10:30 with our Polka Service followed by a German inspired meal and toe tapping, Polka dancing music by the Tubameisters of San Antonio. They are one of the best known and loved "all Tuba" Polka Bands in the State. They will lead our music during the service. We are very fortunate to have them again for the fifth year in a row.
We will be serving a Bratwurst plate for $10.00 or a Hotdog plate for $5.00. Tickets for the meal will be sold through Sunday September 9th. Look for the table in the Narthex for ticket sales. Volunteers will be needed in the kitchen and to staff various areas the day of the event. Stop by the ticket sales table and find out how you can get in on helping with this fun event. This is our proposed menu:
Bratwurst plate: Bratwurst, sauerkraut, German potato salad & roll.
Hotdog Plate: Hotdog, chips and a cookie. (This is more of a kids meal.)
Purchase your ticket today!
​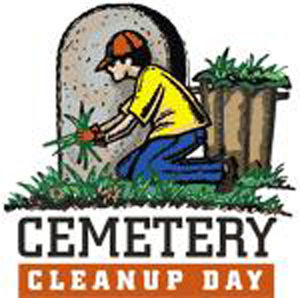 Oct 27, 2018 CEMETERY FIX UP DAY:

are cleaning up and improving the cemetery on Make a Difference Day. We really need to get out there and fix up the cemetery.